Logistics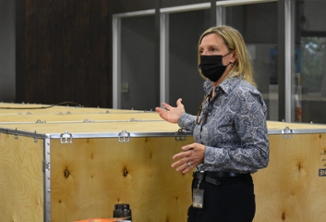 Personal Use Shipping Services
Logistics offers outbound domestic parcel shipping for students, faculty, staff, alumni, and retirees.
Please bring your package to University Stores, 166 Service Rd. to ship using UPS, FedEx, or USPS. Central Shipping and Receiving accepts outbound shipments between 7:30 - 11:45 a.m. and 12:30 - 3:30 p.m. Payment via cash, check, or credit card is accepted.
There is no office pickup service for personal packages. We cannot accept:
international shipments
hazardous materials
less-than-truckload shipments
illegal items
articles of unusual value (including, but not limited to, cash and jewelry)
Other restrictions may apply.
Fee-based services
Pickups exceeding eight cartons or one hamper of mail

Uncrating and moving of equipment

Special delivery or unscheduled pickups
View the complete Service Fee list.