Logistics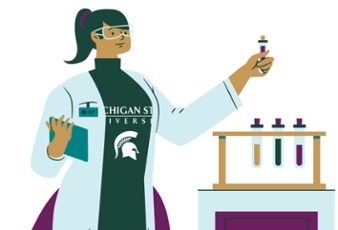 Partner Government Agencies (PGA)
There are 47 Partner Government Agencies (PGA), which may have a controlling interest over the sample type—including the Food and Drug Agency (FDA), Environmental Protection Agency (EPA), Animal and Plant Health Inspection Service (USDA), and Fish and Wildlife Services (FWS), among others.

Common Research Samples
Artifacts
Biological (including human, animal, agricultural, microbiological)
Chemical
Environmental
Traveler Requirements
The traveler declaring research sample entry is liable for the information and documentation provided to CBP.
If your samples are subject to a PGA, knowing the import and permit requirements will avoid unnecessary entry delays, potential forfeiture of samples, and possible PGA enforcement actions. 
 Recommendations for the Traveler
Consider using MSU's preferred air service couriers, FedEx and/or DHL, to return samples.
Preplan the self-declared entry
Contact University Procurement and Logistics in advance to coordinate required documentation, customs broker engagement, and customs pre-entry filing