Logistics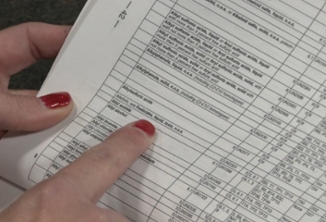 Required Documents
To ensure compliance with Department of Transportation (DOT) regulations, departments must complete the following forms and steps:
Safety Data Sheet (departments acquire this from the supplier)
Attach all forms, including the Safety Data Sheet, to your package
Place the package in your mailroom for pickup
Domestic packages require a minimum of 24 hours for processing; international packages require a minimum of 48 hours.
DOT regulations outline specific shipping requirements for hazardous materials. Depending on mode of transport and destination, these shipments are regulated by 49 Code of Federal Regulations parts 171-180 or IATA. When materials are shipped out of the country, items that may not be considered hazardous in the United States may be classified as hazardous in other countries. To comply with shipping regulations, hazardous materials must be properly classified, documented, packaged, and handled.
Failure to meet regulatory requirements when shipping hazardous material may result in citations, fines, or imprisonment. Fines to the university can range from $250 to $500,000 per violation. Individual researchers and shippers may be subject to criminal penalties of up to $500,000 and five years imprisonment.
Contact Environmental Health and Safety when shipping radioactive, genetically modified material, and materials potentially infectious to humans, animals, or plants.
*Shipments of dry ice must be in Logistics' possession by noon for shipment that day.