Procurement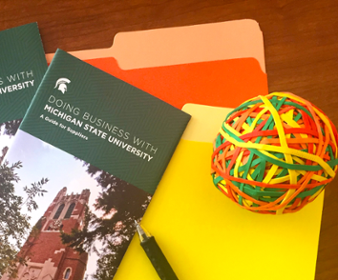 A PSC and requisition are not required when paying honoraria, speaker, or performer fees. Payments for these specific services can be processed on a disbursement voucher (DV) along with a completed Honoraria/Speaker/Performer Checklist. See MBP Section 71 for more information.
The PSC form does not allow sensitive data—such as social security numbers—to be added. This information can be sent to Procurement via campus mail or by calling (517) 355-0357.
All Contract and Grant Administration approvals happen at the purchase order level.