Mail Services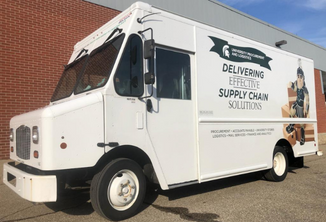 Sending Campus Mail
Mail being sent from one MSU office to another need not adhere to the same postal rules as mail being sent off campus. Campus mail should include a name, building name, and room number as part of the address.
Example:
JOE SPARTAN
ANGELL BUILDING, ROOM 101
When sending large quantities of addressed campus mail (75 or more pieces), departments must
separate the mail by building name
secure the bundles with rubber bands or string ties
request mail bins by emailing Mail Services or calling (517) 884-6084

do not use cardboard boxes as they tend to tear
Campus mail is for official university business only—see the Manual of Business Procedures, Section 220 (MBP) for restrictions.
Campus Mail Envelopes
Campus mail envelopes may be ordered from University Stores, or re-use envelopes by submitting a Used Campus Mail Envelope form. The Service Request form is used for pickup or delivery of items other than campus mail.
USPS Mail
Please contact the East Lansing Post Office if you have questions about incoming USPS packages. 
1140 Abbot Road
East Lansing, MI 
(517) 351-1024